Jul. 07, 2022
FACILITY CONDITION ASSESSMENT NEWS
Who is qualified to conduct a facility condition assessment?
Lessons Learned:   Why does the ASTM E2018-15 Baseline Guide for Property Condition Assessment focus on experience rather than professional license when conducting a property or facility condition assessment? The following is an overview of an assessment gone bad – using licensed professionals who are inexperienced in Facility Assessment.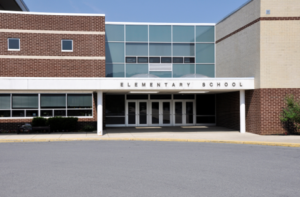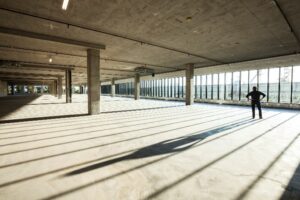 There is quite a bit of confusion on this topic in RFPs circulating throughout the country. Most RFPs follow the ASTM E2018-15 standard Baseline Guide for Property Condition Assessment which clearly states that the services performed for a Property Condition Assessment is not to be considered a professional service. The owner should select an assessor or assessment team based upon skill and experience.
Over the last two decades, I have been invited to discuss the qualifications for property condition assessors as an expert witness in 8 states. The question of:  What qualifications are the required to conduct PCA or FCA services?  is often one of the first to be settled by competing lawyers. Lawyers first ask me if I am licensed in the state of the pending law- suit. Typically, I am not licensed in the state of the court case. However, based on the ASTM standard, my 40 years of architectural experience, and 30 years of assessment experience (in 49 states and 6 countries) makes it hard to question my overall qualification, based on ASTM E2018-15. I have served on the ASTM committees for both PCA and ADA guideline discussions. I have been involved in the training of a couple hundred assessors who have come from a variety of backgrounds including architecture, engineering, facility management, construction management, and construction. I have managed the delivery of thousands of property condition reports per year in my role as Director of Engineering for one of the largest due-diligence companies in the US.
Well, this story is not meant about me, but about the industry we call Property or Facility Condition Assessments. For the purpose of this article, we will refer to assessments completed in the commercial sector, for loan origination as Property Condition Assessments. Assessments completed exclusively for the purpose of capital planning we will refer to as Facility Condition Assessments.
The best way I have to explain the answer to the question – Who is Qualified to Conduct a Facility Condition Assessment – is to share a story about an assessment gone bad. In 2018, I was invited to be an expert witness to review the work of 3 licensed professionals, an architect, a mechanical engineer, and a structural engineer. A local architect had won a contract to assess a local facility as part of a pre-purchase review for an entity considering the purchase of the property.  The report I received for review and comment was considerably flawed and did quite a bit of dis-service to the client who was intending to purchase the property. The main flaw of the report was that it missed considerable evidence of building distress related to structural settlement.
So what were the missteps by this team of licensed professionals who were rookies and performing and writing Property Condition Assessments. Here are a few of the flaws:
The team failed to request background information on the property, such as environmental reports and previous maintenance records. If they would have requested the available reports, the owner is required by law to disclose documents.
The team failed to identify that this property has previously been documented as having environmental issues including sink holes and land fill. Previous geotechnical soils reports were available but were not requested for review. The owner did not disclose the report since it was not requested.
The team divided their work into specialty groups and visited the site on different days that suited their schedule. The architect reviewed the interior and exterior. The structural engineer did the same at a different visit. The mechanical engineer reviewed the property on a different day as well.
Each of these licensed and local professionals noted some issues related slab settlement and cracking. Issues were also identified with the roof and exterior walls. However, because they wrote their own reports, there was little if any coordination of observations. Each professional referred to the building as being in "good condition" even though each of them made references to structural anomalies. They were not skilled at report writing and wrote a fairly streamline report with little attention to detail. The word cursory may be appropriate – sloppy with little attention to detail. The reports looked complete with photos, comments, and recommendations yet their assessments and recommendations were flawed.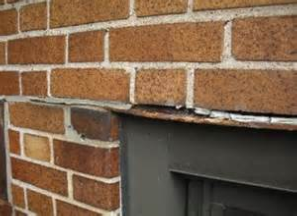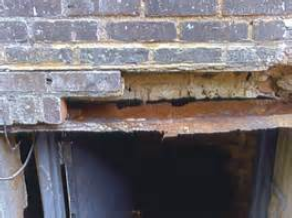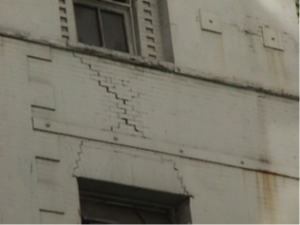 Would you hire such a team to assess your building and to write your facility condition report? Many engineering and architectural companies dabble in Property Condition Reporting for both loan origination and capital planning. I have been with large engineering companies with staffs ranging from 1,000 to 5,000. These companies will get involved in PCA or FCA work when they are not busy with other engineering or architectural work but their attention to the means and methods of doing quality training or reporting is minimal. Even with these large engineering companies, the staff assigned to PCA or FCA services could be counted on one or two hands. When necessary, they would bring in additional staff who have no experience with PCA or FCA reporting to assist.  Schools and municipalities are often looking to support local or regional architects and engineers when they are looking for FCA or capital planning services. In order to support local business, many procurement specialists think they are getting high-end or technically competent consultants when they award work to local architects or engineers. In reality, they are getting part-time consultants who are willing to throw-together a report that may or may not be organized or defensible.  Some agencies or institutions try to conduct their own assessments using in-house staff. This has many similar shortcomings such as time investment, cost accuracy, data consistency, as well as data storage and retrieval.
The company I currently work for has 70 staff and is 100% dedicated to FCA and Capital Planning services. They have experience with 10s of thousands of facilities from both the assessment and the reporting perspectives. The processes and procedures, costs and EULs (Expected Useful Life) associated with gathering defensible data and accurate costs have been vetted by years of practice. We have made it our entire purpose to create an efficient and excellent means and methods for conducting facility assessments. We have created software that is transferable from data collection to facility management.  The reports are delivered in both static (written) and dynamic (digital) formats so that the client can use and manipulate the data for a variety of purposes.
The bottom line to this article is the importance of defensible data. Data delivered for FCA reporting must meet high standards for accurately identifying elements and systems using unit format libraries, accurately costing the value of the element or system using reliable cost guides, and for making consistent and defensible recommendations. After this defensible reporting is completed, a qualified facility assessment consultant should be able to provide software support and asset management guidance to build the bridge between facility management and necessary funding sources. Finding a facility condition consultant who has experience and who is dedicated to providing capital planning, facility condition-based reporting and software allows you the client to be miles ahead towards your end goal of defensible and usable data.  On the other hand, part-time, local assessors or national design professionals who dabble in assessment work can put you miles behind.
Question of the Week: What are the risks for 40-60 year-old facilities?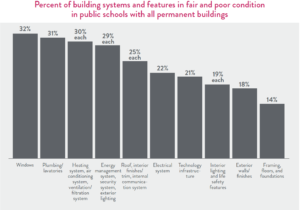 Currently, there are approximately 130,000 K-12 schools in the US, including 98,000 public and 32,000 private schools. In the state of Virginia, a recent study showed that 52% of the schools were 50 years old in 2021. In Virginia, that correlates to 1020 schools. Nation-wide, in the US, the average age of a K-12 school is 42 years. 28% of schools were constructed before 1950. 49% of schools were constructed between 1950 and 1969.  17% were constructed between 1970 and 1984. (Jan. 1999 National Center for School Statistics). In summary 94% of schools are more than 38 years old. Federal studies have identified that the average school requires $4.5 million to restore the school to good condition. Older facilities are definitely responsible for a large majority of required reinvestment.
If we extrapolate the $4.5 million x 130,000 schools, we expose a need for almost $600 billion in deferred capital investment. This is a figure that could be required in 2022 to address current needs.  How do we prioritize this scope of deferred capital investment?  We know of the problem and scope due to studies. We will solve the problem and prioritize solutions through further studies. The State of Wyoming is currently embarking on a screening of their 600 school facilities to identify schools with the most significant and immediate needs. Other states are in various stages of similar facility condition assessment studies. The state of Maryland passed legislation in January of 2022 to require Facility Condition Assessments of K-12 schools every 4 years.
Many of the schools requiring the most attention fall into the category of 40-60 year-old facilities.  This is the age, within facilities, that major renovation should be considered. Problems emerge with issues related to modernization, utilization, and operation that make a cosmetic remodel no longer adequate. As with humans, the issues related to daily operations start to multiply during the decades around 40-60. The issues that humans experience in these decades are not much different than issues faced by aging facilities. Some of my newsletter readers are approaching, passing, or experiencing their 4th, 5th, or 6th decade. There are structural issues, plumbing issues, skin issues, ventilation issues, and electrical/nerve issues that show up in these decades. Systems that previously could be ignored or placated are now asking for serious attention. Knee replacements, stints for cardio systems, and testing for plumbing systems start to become common place. There are many issues related to facility renovation that facility managers should be aware of that impact renovation planning. These issues include manufacturing defects of older systems, code enforcement and compliance issues that surface when structural systems are reconfigured.
Years ago, the city of San Jose, CA was embarking on a master planning exercise for their elementary schools. I convinced the architect, who then convinced the school board, that a facility condition assessment should be completed before the master planning exercise could be completed. Understanding the condition of existing systems was critical before designing more modern facilities. Older facilities have many unforeseen issues that need to be understood before advancing a renovation or master planning exercise. For the purposes of this article, let's concentrate on school facilities constructed in the 1970's. Besides having the unenviable position of being 50 years old, half a century, these schools have the unique position of being built in a period of building experimentation that has afflicted the building industry for the last 50 years. The commercial lending world has looked askance at buildings constructed in the 1970's due to issues known in the lending world as Red Flag issues. Red Flag issues from the 1970's include:
Electrical Systems:

Aluminum wiring – associated with fires due to aluminum's tendency to short circuit necessary connections. There have been a series of industry solutions involved with changing out outlet devices to deal with difficulty in maintaining connections.  Now, at 50 years old, aluminum wiring is reaching the end of the EUL of electrical wiring. Copper wiring has been used, almost exclusively, since the 1980's.

Electrical Systems

Federal Pacific Electric – Stab Loc Panels – associated with unreliable breaker switches. Federal Pacific electric panels circumvented Underwriter Laboratory approvals. Replacement parts are no longer made.
Fuse Panels – Although fuse panels were introduced before 1970's they were continued to be used in the 1970s. In residential application, fuses required fitting with a non-tamp sleeve to keep tenants from installing pennies to over-ride faulty fuses. Fuse panels were frowned upon by lenders, especially without tamper-proof fuses.

Fuse Panels

60 Amp minimum – Residential main fuses were common in the mid-20th century for residential application for apartments with gas-fire equipment. Lenders frowned on this amount of electrical service after increasing use of electrical appliances, laundry equipment, and modern electrical devices. Lenders have required close attention to electrical capacity for fuses and circuit breaker switches.

60 Amp

Plumbing Systems: 

Galvanized plumbing was used throughout the early part of the 20th century and was still being used in the 1970's. Copper piping has been preferable for many decades, along with CPVC and PEX piping in recent decades. Galvanized piping corrodes prematurely at joints and is susceptible to mineral build-up in hard water conditions.  Galvanized piping has tended to last just 40 years while copper will typically last 60 years.

Example of galvanized piping

Polybutylene plumbing was introduced in the 1970's as a flexible pipe. However, poly-piping tended to split at approximately 20 years of age due to chlorine intolerance or 10 years, near water heaters, due to heat intolerance. The original poly-piping was connected with glue that also tended to fail early. Later versions had brass fittings that performed better, but chlorine issues prevailed, causing splits in plumbing lines.
ABS soils lines, manufactured by several manufacturers, between 1984 – 1990 has been shown to be brittle and can have premature cracking at joints.
Copper water lines in Washington DC have been documented as failing early – 40 years due to overtreatment of the water supply. Other regions of the country typically have a EUL of 60 for copper.

Exterior Finishes – Skin: 

Masonite and T-111 plywood siding were inexpensive materials used in exterior finishes, especially at spandrel panels near windows. Both materials were highly susceptible to moisture fatigue.
EIFS – Exterior Insulation Finish System was introduced in the 1970's for application to existing masonry walls. The EIFS system (often refereed to as Dryvit) was originally applied to the exterior of walls to improve insulation, providing a synthetic stucco finish that could be sculpted to simulate stone. However, the early versions of EIFS did not allow proper drainage and significant law-suites and corrective action was necessary in early applications of this system. Later EIFS systems were designed with cavity drainage systems.

Structure: 

Fire retardant plywood was introduced in wood frame construction in the 1970's. This material was typically used for pitched, wood-frame roofs to provide fire protection within 4' of fire -walls. Unfortunately, when this product got wet, moisture caused the plywood to disintegrate.
Besides the issues associated with problematic building systems used in 40 to50 year-old buildings, there are a variety of other issues that should be considered for these older buildings.  These issues include:
1.Systems that have a natural EUL of 40 to 60 years include:
Plumbing systems including both waste and domestic water lines
Electrical systems including both panels and wiring
Metal roofs
Fire and Water-tube boilers
Air handlers
Hydraulic elevator pistons
Air distribution systems
Fire Alarm systems

Systems that may be on their 2nd – 20-30 year replacement cycle

Asphalt
Roofing
Windows
Doors
Lighting
Restrooms
Ceiling finishes
HVAC systems

Systems that may be on their decade-based repair or replacement cycle

Carpeting or Vinyl flooring
Sealants
Exterior Painting
Mortar pointing

Systems that may be triggered by code enforcement due to structural changes

Fire alarms and devices
Insulation and other energy performance-enhancements
ADA conformance
As noted above, there are a number of issues that should be considered for aging facilities. However, the list continues.
Manufacturing Supply Issues: Typically, manufacturer's stop making replacement parts for their equipment somewhere between 30-40 years.  Systems that are integral to building operation, such as heating, cooling, and elevator systems need to be replaced circa 40 years, so that minor system replacements don't cripple the use and operations of the building while waiting weeks for manufacturers to replicate replacement parts.
Synchronistic Systems: Systems that are correlated with other systems should be reviewed at 40-60 years. Roof replacement may accelerate the need to replace HVAC equipment on the roof due to similarity and integration. Replacing all of the HVAC systems, when roofing is replaced, can prolong the life of the roof. Ceiling replacements can trigger replacement of fire suppression, fire alarm, and VAV air distribution systems.
Energy Laws and ADA Compliance Issues:  New energy laws require certain upgrades and standards to be met. Pay special attention to NYC and Washington DC which have very aggressive energy laws that went into effect in 2021. These laws typically affect buildings greater than 50,000 square feet in size. Renovation – involving structural changes can trigger many code and ADA compliance changes.
It's no fun to be 50 or 60 years old. Knee replacements, hair loss, eye-sight weakness, plumbing issues and many other health anomalies allow human body issues to closely align with building system issues. Having a comprehensive check-up is the best way to address issues that arise in facilities 40-60 years of age. For a facility, understanding the systems in use, understanding their performance, understanding their costs and replacement cycle, understanding code conformance issues are central to understanding the cost and scope of embarking on major renovations for 40-60 year-old facilities.
Roth Integrated Asset Management Solutions is well positioned to help Schools, Universities, Municipalities, and other large institutions with gathering defensible data on building systems to help clients create capital planning with an emphasis on asset management. The 40-60 year renovation cycle demands an experienced consultant to help prioritize and coordinate issues that are unique to older buildings. To get started, we have created a Building Performance Toolset that helps us to pre-screen facilities for adequacy, efficiency, and capital investment requirements to help school systems prioritize facilities that are ready or in need of building performance improvements including capital investment. Defensible data can be provided through in-depth asset condition inventory, energy audits, retro-commissioning, ADA audits, space utilization studies, demographic studies, facility operations and cleaning audits to build the bridge that connects facility management to asset management and funding.
Are you managing your facilities or are your facilities managing you?
I had an epiphany. After working from home for years overseeing hundreds of people across time zones, I realized I'm not working from home, I'm living at work. 
How about you? Are you managing your facilities or are your facilities managing you?   
The key to not being reactive is recognizing the tyranny of urgency will rob you of the opportunity to prioritize.  
Asset Management is data-informed science of managing competing pressures through organizational structure. 
Bringing in partners with specialty knowledge and technology will help you realize how to maximize asset value. 
How would you rate your preparedness related to the challenges of Facility Asset Management? Here is a partial list of Facility Asset Management questions: 
Capital Planning

 

Energy Auditing

 

Air quality Testing

 

Managing Cleaning Contracts

 

Improving Accessibility

 

Optimizing space utilization

 

Contracting for this year's capital renewal contracts

 

Preparing for remodeling

 

Preparing for renovation

 

Addressing social issues with appropriate facility resources

 

Adding electrical capacity to provide for new electric bus fleet

 

Improving wireless capacity and remote learning communication systems

 

Studying demographics for the coming school year for new students or students leaving for home-schooling and other learning venues. 

 

Improving security lighting, hardware, cameras, and entry/exit management

 

Working on preventative maintenance and work orders

 

Training new staff or saying good by to long term staff who are retiring

 

Contracting for new projects and services

 

Managing leadership and organizational requests coming from the principal, superintendent, or school board.

 

Budget preparation for the week, month, year, and beyond

 

Managing data on each system

 

Returning calls and doing research 

 

Being prepared for the start of school, a major play, or new athletic event.

 

Aligning assets and systems with the mission and goals of the organization

 
How can Facility Asset Management give you back control over your Facilities 
So, what is a Facility Manager to do? It helps to start with a plan. A capital plan that centralizes data on the facility systems. In a state like New Jersey there are approximately 600 school systems. Most have just a few schools to worry about. In states like Florida, there are just 76 school districts with approximately 2,700 schools and 2.6 million students. If you are a school system manager in Florida, the list of 21 questions listed above must now be multiplied by ~35 schools in each district. A facility manager for an average school system is struggling to manage 700 questions for 35 schools on any given day. 
What's a school facility manager to do? A good asset management plan can organize the questions and prioritize the answers so that the who organization can be in alignment and can rest in knowing that assets are being managed in a way that not only optimizes their performance but also saves money, creates a safe and healthy educational environment, and has the future in focus.  
If you are weary of the challenges of Facility Asset Management, 
Imagine a world where your facility asset management and capital plans were based on consistent and defensible data.    
Imagine that there was a way you could have all the data that you need to make informed decisions right at your fingertips.    
Imagine not being stressed that your organization is underfunded and unequipped to deal with the politics and pressures when it comes to capital planning.    
Imagine having the capability to make better business decisions.    
Imagine your organization's buildings and assets just being…better.   
To take the first step in making this your reality, please consider partnering with Roth IAMS to provide you with the Facility/Building Condition Assessments for your portfolio. We are Collaborative.  We Are Passionate.  We are Constantly Curious.   The following is an article written by Roth IAMS staff that explains the Roth approach to Facility Asset Management: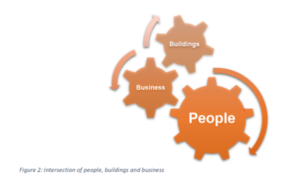 ASSET MANAGEMENT  
THE INTERSECTION OF PEOPLE, BUILDINGS AND BUSINESS 
"We shape our buildings, and afterwards, our buildings shape us." (Winston S. Churchill) 
This paradigm holds as buildings constitute a significant part of human existence and development as they help provide one of the necessities of life; shelter. Modern society depends on physical assets such as buildings to be effective. They serve a variety of purposes ranging from homes for domestic use, offices for business use, warehouses for industrial uses, schools for education purposes, churches and mosques for religious use, among others, and are the hallmarks of a developed society. The direct and indirect contribution of buildings towards the well-being of a nation cannot be overemphasized, policies that shape the affairs of businesses are made inside the comfort of buildings, and psychological and physiological challenges are tackled inside appropriate buildings. It, therefore, becomes pertinent to ensure that assets are adequately managed. 
To put the title of this whitepaper into perspective, it is essential to provide some basic definitions to provide guidance on the key concepts to be discussed: IS0 55000 (clause 3.3.1) provides a basic definition for asset management as "the coordinated activity of an organization to realize value from assets," where an asset is defined as an "item that has potential or actual value to an organization' (clause 3.2.1) such as a building. 
Over the last decade, there has been an increased focus on asset management, and this places additional demands both on asset managers and organizations wishing to embark on the asset management journey in line with global best practice. Managing physical assets such as buildings to facilitate their full utilization in the present and into the future to support the business case of an organization requires the participation and support of diverse stakeholders, including regulatory agencies. The pertinent question that begs answers, therefore, is "Why does asset management matter and how do buildings support the business case of an organization?". To answer these questions, it is vital to show the relationship between the principles of asset management (Figure 1). The core tenet of asset management is "People." Visible and participatory senior-level leadership and commitment drives the asset management process, ensures buy-in from other stakeholders to align organizations strategic goals and the asset management activities delivered by staff to ensure that the building continues to provide value to the organizations business case by either helping the organization provide satisfaction to the building users or provide the organization with some competitive advantage. To achieve or sustain end-user satisfaction in the building performance and provide a competitive advantage to the organization, assurance is required. Assurance is the combination and auditing of processes and outcomes to confirm that the building and its systems are operating as intended to ensure that the building is fulfilling its essential purpose consistently and sustainably over time. One way to achieve this is through Building Condition Assessment (BCA) to help assess how the building is performing and helping to achieve the organizations business case, capital planning and reserve fund studies to ensure that the resources needed to ensure that the building continues to meet requirements are available when the need arises.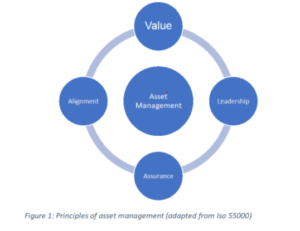 The principles of asset management provide the foundation for the intersection of people, buildings and business, but beyond these principles, organizations need to develop their asset management model to suit and support their business case. As a guide, ISO 55001 describes some expected output of an organization's asset model: 
An asset management policy that states the intention and direction of an organization approved by the CEO.

 

A Strategic Asset Management Plan (SAMP) that specifies how the business objectives are converted into asset management objectives; approved by senior executives

 
Several Asset Management Plans (AMP) that specify the activities, resources, and timelines to achieve goals; approved by the project manager or asset manager

 
An asset management system based on these principles and deliverables is a necessary business tool that will help create a smooth intersection between people, buildings, and businesses (Figure 2). 
Our mission is to improve the built environment around the world through collaborative development of strategies that integrate maintenance and capital planning. We hope that by sharing our ideas and hopefully starting more conversations on the topic that the global Facility Asset Management profession will be able to increase the value of their assets for the benefit of their stakeholders and users. 
For more information on how we are helping clients, just like you develop integrated asset management strategies, please do not hesitate to contact us! 
Is your Organization Planning to Conduct Facility Condition Assessments in 2022?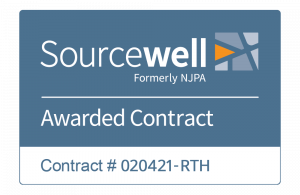 If so, are you planning to use Sourcewell for procurement?
Save time and money by combining the buying power of more than 50,000 government, education, and nonprofit organizations. Sourcewell holds hundreds of competitively solicited cooperative contracts ready for use.
Why does contracting through Sourcewell matter?
"Sourcewell exists for one reason: to help government, education, and nonprofits work more efficiently. We offer a wide range of cooperative contracts and have been a trusted agency resource for more than four decades. You save time and money, and participation is free—no fees and no obligation." – Sourcewell-mn.gov
Learn more about Sourcewell and how to become a member. Visit Sourcewell-mn.gov
Roth IAMS is ranked #1, by Sourcewell, in North America for Facility Condition Assessment Consulting in 2021-22. Roth IAMS was awarded a Sourcewell contract following a rigorous request for proposal process resulting in contracts that meet, or exceed, local procurement requirements.
Contract with Roth IAMS directly for Facility Condition Assessment Services:
Sourcewell is a national, free service to pre-qualify vendors for institutional and public facilities. Members can by-pass RFPs and engage quality consultants directly.
A great way to get started is a Pilot Project to test out our services and our fees on a few key facilities.  Roth IAMS is currently working on and or discussing pilot projects with several secondary education campuses. Imagine doing a quick study of a few of your most sensitive facilities to assess Capital Planning, Asset Management, Energy Efficiency,  Building Performance, or ADA compliance.
Benefits of a Pilot Project:
Capital planning, based on reliable and defensible data can help you prioritize and obtain funding.
Check out our website at Rothiams.com or contact Kyle Christiansen, RA – VP of US Operations at christiansen@rothIAMS.com
RothIAMS is currently working with several managers of education-based facilities on pilot FCAs and Building Performance contracts using Sourcewell procurement.
MARYLAND LEADS THE WAY IN 2022 FOR K-12 SCHOOL FUNDING.
This article is based on the Workgroup on Assessment and Funding of School Facilities, January 2022. This report was based on a recommendation of the Knott Commission in 2018 and was delayed in 2019-2021. This report builds upon the 21st Century School Facilities Act of 2018.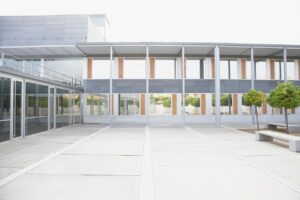 Did you know that in 2022, 25% of the Maryland schools are required to have a Facility Condition Assessment?
Schools in Maryland are required to be reassessed every 4 years.
The Federal government accountability office (GAO) reports that school districts typically fund 81% of the capital expenditures with local moneys, with states typically contributing less than 20% of facility construction and renovation costs. Maryland is proposing to increase this to between 50 and 100% for 2022. On January 31, 2022, the Maryland General Assembly presented a report to the Governor on the Assessment and Funding of School Facilities. The report states that in 2022, the State of MD will fund school construction or renovation according to:
The state will pay at least 50% and as much as 100% of eligible school construction and renovation projects.
Facility Condition Assessments are required to be completed every 4 years by the State's Interagency Commission on School Construction.
The FCA reports are required to contain:
FCI indexing to quantify the RUL, remaining useful life, of all of the schools
Data assessing the overall utilization of the schools based on Educational Sufficiency Standards.
Together, the FCI indexing and Educational Sufficiency Standards data are to be used to rank state K-12 schools according to a Maryland Condition Index (MDCI).  This would be used to rank and prioritize school facility funding. Key dates include:
Key Dates:
Beginning in 2022, 25% of the schools will be reassessed. This is based on the last assessment spanning between 2018 and 2021.The first set of school assessments were required to be completed by July 2019. This was not completed until July 2021.
In 2023, $400,000,000 is recommended to be set aside for school construction funding (base on the 21st Century School Facility Act)
In 2025, $40,000,000 will be set aside for use in 2025 and 2026. This is a "Priority Fund for Public School Facilities."
In 2026, $80,000,000 will be set aside for each fiscal year, thereafter.
Funding for school projects will be allocated based on Gross Area Baselines that allocate square-footage per student. Schools that lose or gain student population will be affected by this funding formula.
No or low-interest loans will be allocated to school districts to assist local governments in funding their share of the projects. In 2023, $40,000,000 is proposed for this loan program. This fund will be known as the School Construction Revolving Loan Fund. Additional funding of $20M in 2024 and $10M in the following two years will be added to help keep the fund solvent in the initial years. Loans are expected to be repaid within 5 years.
In the second round of Facility Assessments, due to start in 2022, additional date is required, including:
Temperature, Humidity, Carbon Dioxide, and Acoustics
Lead Paint and Asbestos – ensure that a Management Plan is in place
Kitchen Sanitary Equipment – based on MD Dept. of Health minimum standards
Lighting – to be tested
Emergency Communication Systems – Identify and note RUL
Health Room assessment – note fixtures and attributes
Laboratory Spaces – note safety fixtures
Potable Water – Status
Functional use of HVAC, Life Safety, Roofs, and any other Critical Building System
The state of MD typically expects to fund 50% of the school facility costs. Increases to this formula include:
10% for schools with 80% FRPM (free or reduced-price meals)
5% for schools with 55% FRPM
5% for schools rated Good or Superior maintenance-effectiveness
5% if total cost of ownership is 15% below the state average.
5% if constructed as a net-zero energy use school.
In 2022, the GAO notes that "53% of school districts, nationwide, need to replace multiple building systems (HVAC, electrical, Plumbing, gas piping, fire protection, etc.) while 16% of districts have not assessed their building needs in more than 10 years…. Recent estimates indicate that $85 billion per year is needed to maintain "good stewardship" of our nation's schools."
---